Take note, enterprising marine crafters! The swashbucking scientists over at
Deep Sea News
are offering a
bounty
of $20 plus postage for mailed sea creature submissions! All you need to do is write out and share a concise, readable pattern and send it along with a finished project. The catch? They are looking for two specific species from the North Atlantic depths.
Behold the
Zombie Worm
:
And the
Giant Isopod
: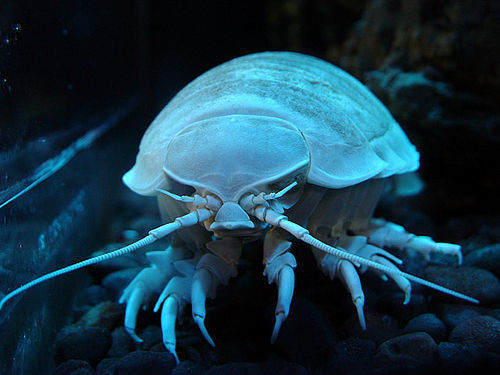 (Photos courtesy of BBC and Coda.) It is worth a few minutes to explore the Deep Sea News site (see a newsfeed of their latest posts to the right). The authors distill the latest haps in deep sea science with a bit of swagger and fun. Best of all, they've also offered to
lend
one of their Giant Isopod submissions to our seafloor project!