Believe it or not, the fuzzy creature pictured left is
actually a worm, closely related to the earthworm. The great taxonomist Linnaeus
named it Aphrodite aculeate. While one might hope he was appreciating the animal's iridescent beauty, it seems that he was attempting a lame vagina joke
.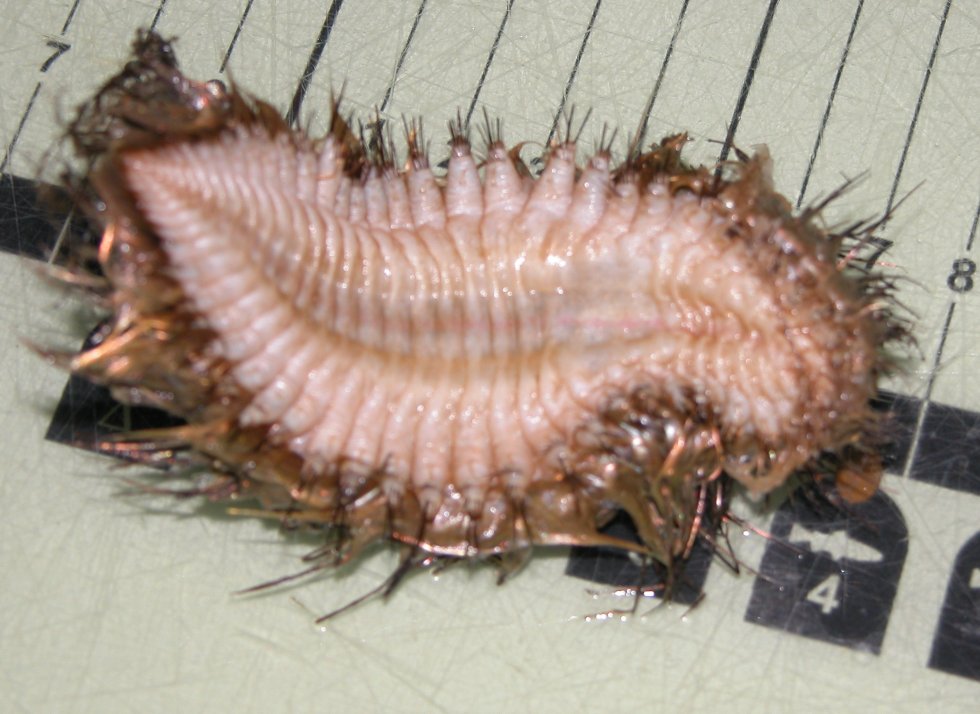 The common name "Sea Mouse"
likely arose because of Aphrodite
aculeate's resemblance to the furry
rodent when washed up on s
hore or in fishermen's nets. The sea mouse
sports a dense mat of deep red or brown hairs on its back, finer iridescent blue-green bristles along its sides, and pink segmented flesh more akin to its earthworm cousin along its belly. (Photos courtesy of Paul Kay, the University of Massachusetts, and The Loop.)
This unassuming marine worm has lately been receiving a flurry of attention from optical engineers. It seems that Aphrodite's spines are made up of very specialized hexagonal cells that are incredibly efficient at trapping light. In this way, the bottom-dwelling Sea Mouse captures the limited light available on the ocean bottom in her fancy bristles to create send signals to predators that suggest her bristles are poisonous (they are actually harmless). These photonic crystals are the first ever found in a living organism, and researchers hope to copy their structure and revolutionize fibre optic communications.
A further flurry of Sea Mouse attention has recently erupted here at the Ecology Action Centre, all because of the magic of local crochet wizard named Morgan.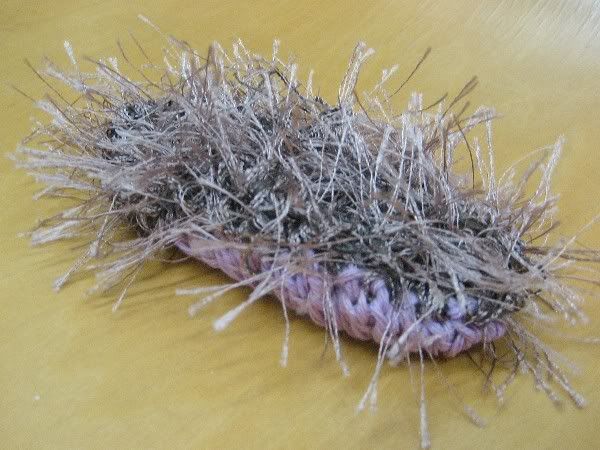 Not only has she crafted a magnificent specimen for our sea floor, but she has also provided a free, easy-to-read pattern! Click here to see the pattern and more information about the Sea Mouse on the Loop Craft Café's great blog.
As the lyrical natural historian
Sue Hubbell has pointed out, it is maybe fitting that Aphrodite aculeata, ''an advanced and specialized Polychaete, should echo the name the Greeks gave to the generative and creative principle that had emerged from the sea's depths.'' After all, as she notes, ''Aphrodite, the name, derives from the Greek word for sea foam, aphros.''